Coco Decker's Fundraising Page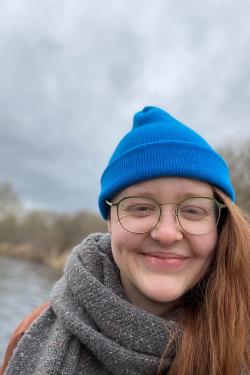 I'm excited to set up this fundraiser for Ingersoll Gender Center, because Ingersoll gives me space to learn, grow and thrive. Without Ingersoll, I would most definitely not have the community and connections to trans community that I have today. Ingersoll is the catalyst, it is an organization that fosters connection, presses at the hard conversations, and continues to push and grow past it's weakest moments. Join me in supporting our work. Join me in supporting trans and gender diverse folks in WA State.
ABOUT 2020 Community Campaigns
Thank you for joining us in our work to support Trans and Gender Diverse communitiy member's in Washington State. Ingersoll Gender Center is one of the oldest organizations by and for transgender and gender nonconforming communities in the United States. Officially formed in 1977, Ingersoll has been building community, connecting folks to resources and advocating for our communities in Washington for over four decades.
Supporters
Name
Date
Amount
Comments
Total
$0.00
Report Abuse
Edit My Page